🇬🇧 In October 2022 we gave two workshops on digital embroidery at the Teacher Education University "BeJuNe." One was given to in-service teachers and the objective was creating an educational tool (see the pictures below).
🇫🇷 Les 20 et 21 octobre 2022 nous avons donné deux ateliers d'initiation à la broderie numérique destinés aux enseignant-es et aux formateurs et formatrices d'enseignant-es de la Haute École Pédagogique Bejune, TestLab. Ils avaient pour but de présenter la technologie de la broderie numérique et de thématiser de potentielles applications dans et pour l'éducation.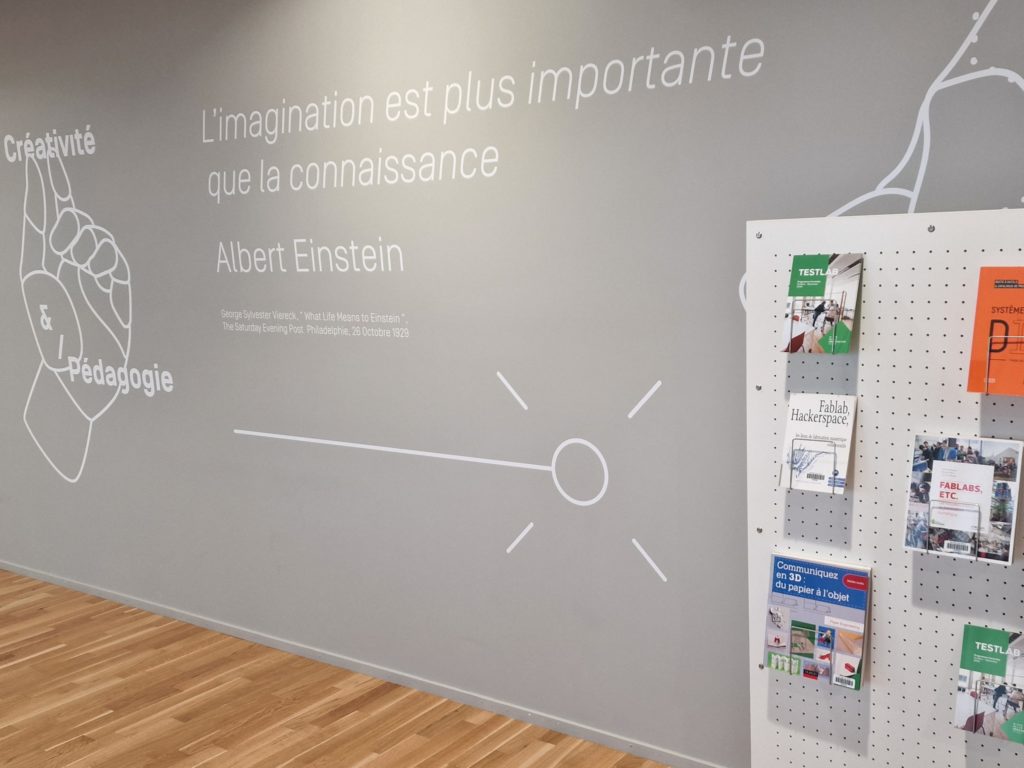 Les participant-e-s ont appris les bases conceptuelles de la broderie, à utiliser la machine, et à créer et modifier des designs simples avec Ink/Stitch. Après avoir appris à créer des objets de broderie à partir de remplissages (tatami), lignes épaisses (satins) et lignes (points droits), les participant-e-s ont appris à importer et modifier un motif dans InkScape/InkStitch.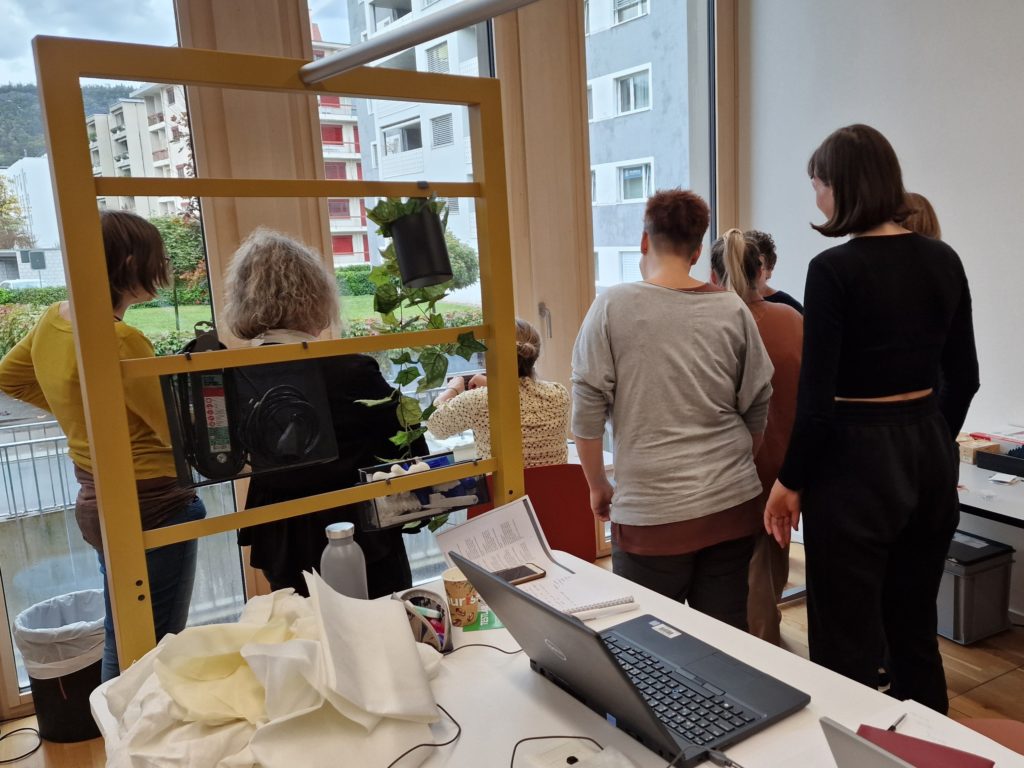 L'objectif de l'atelier pour enseignant-e-s était de broder des éléments de l'histoire "Rutabaga" sur des coussinets que l'on peut mettre dans un tablier.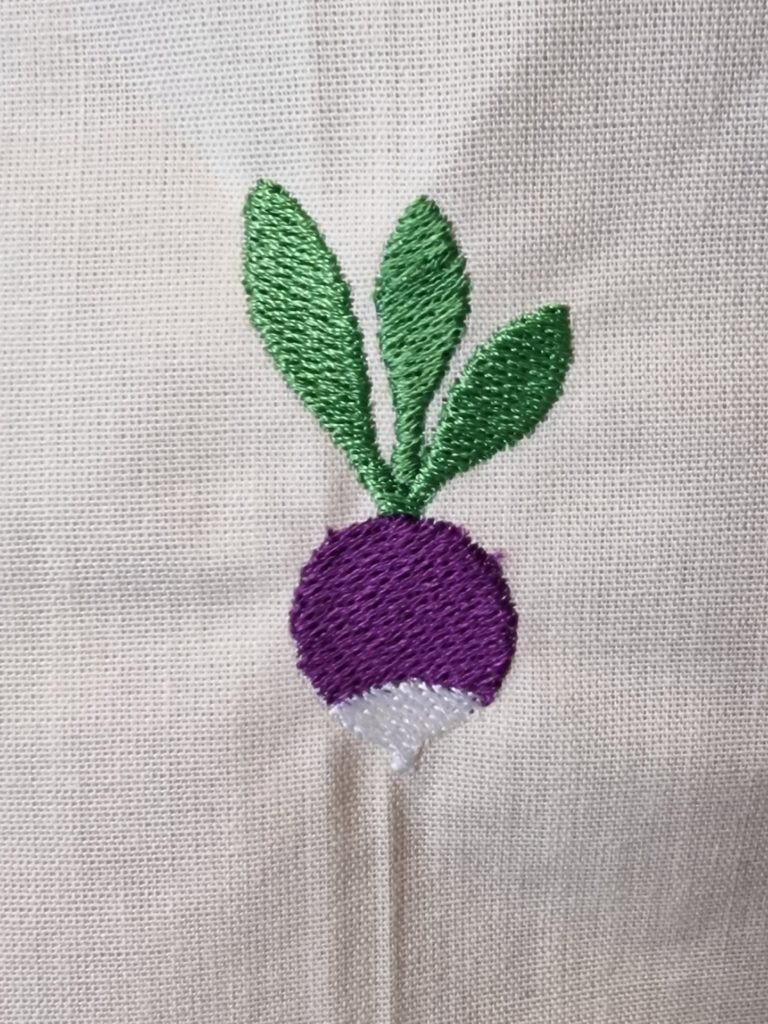 Voici un lien vers notre matériel d'enseignement en ressource libre sur EduTechWiki: Cours d'initiation à la broderie numérique (HEP Bejune)